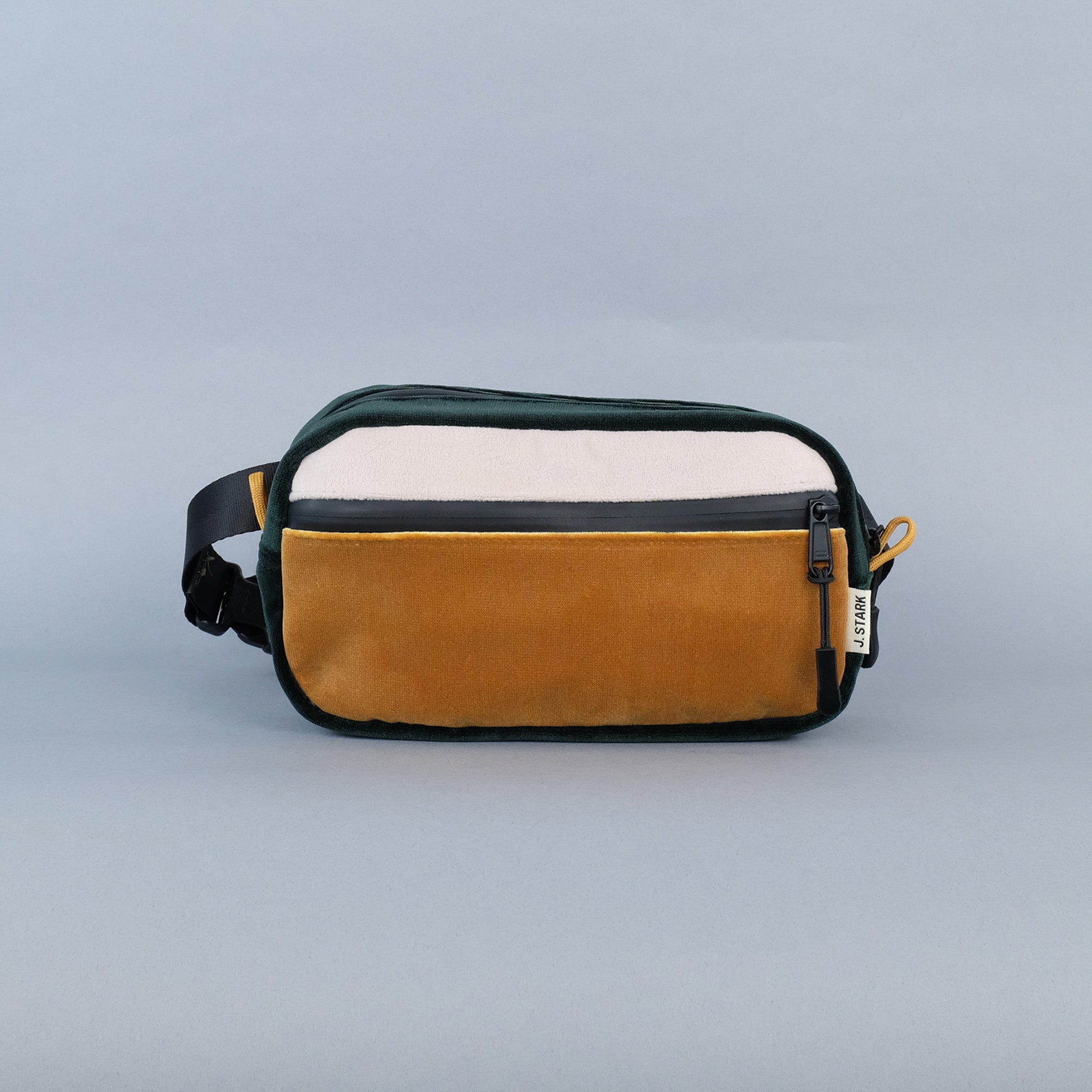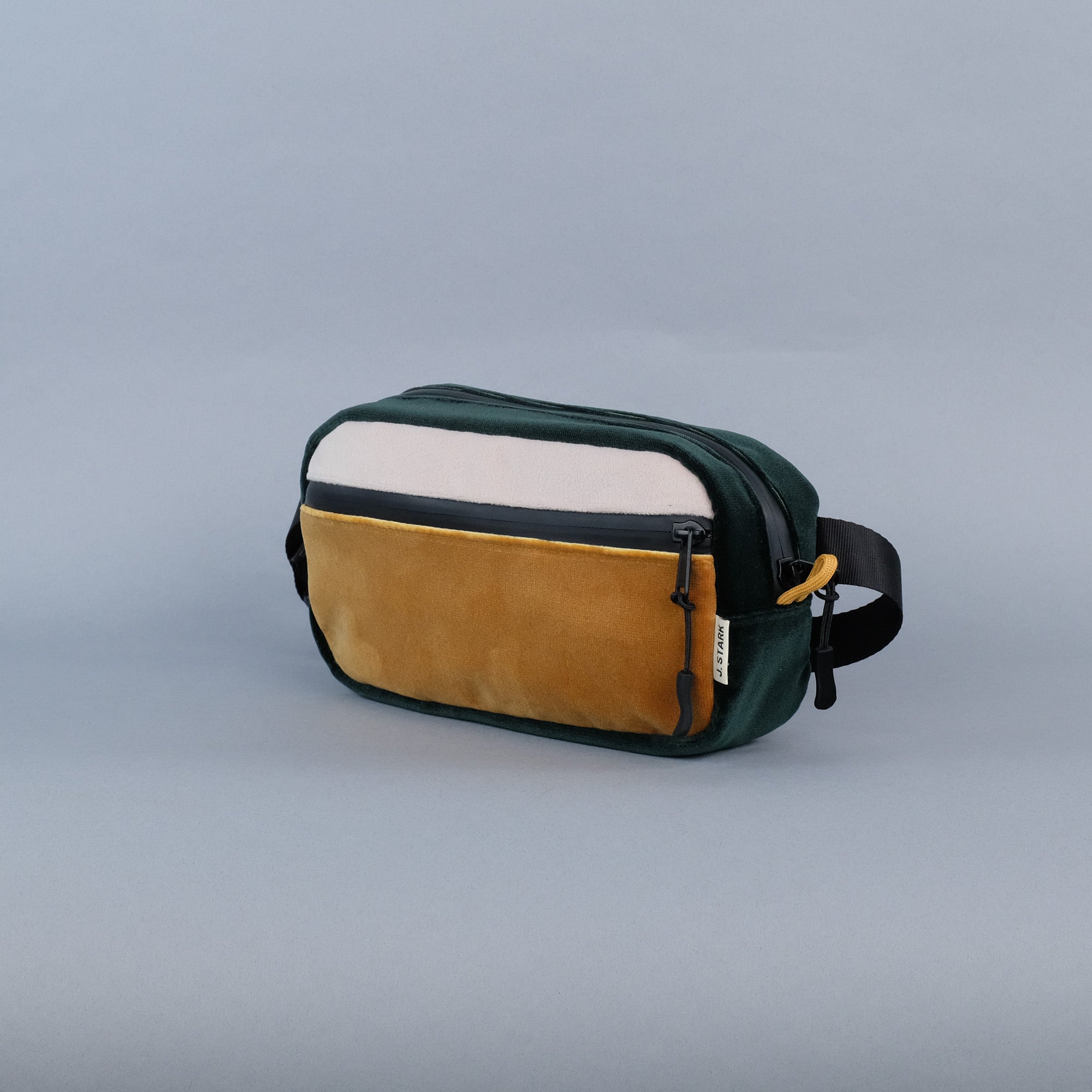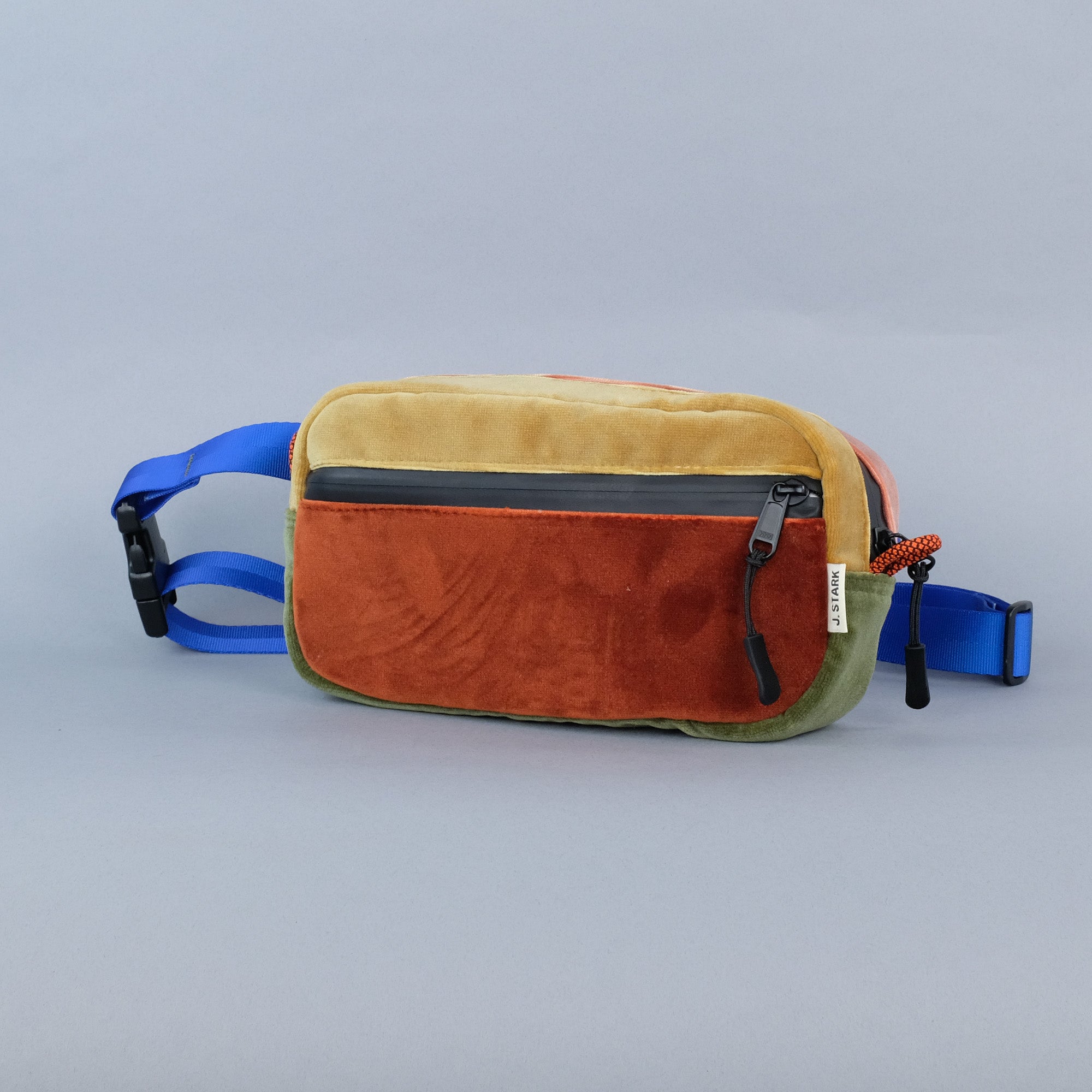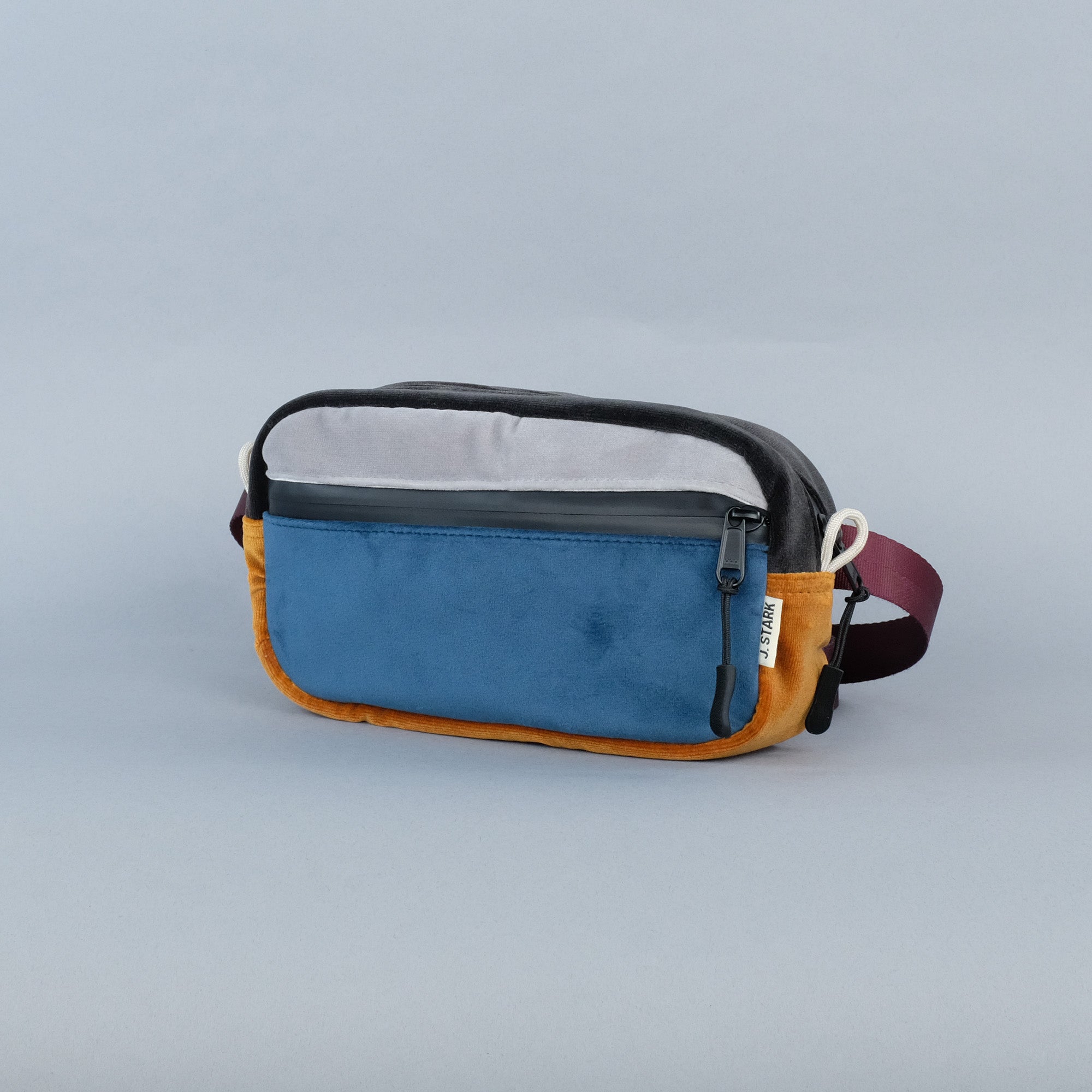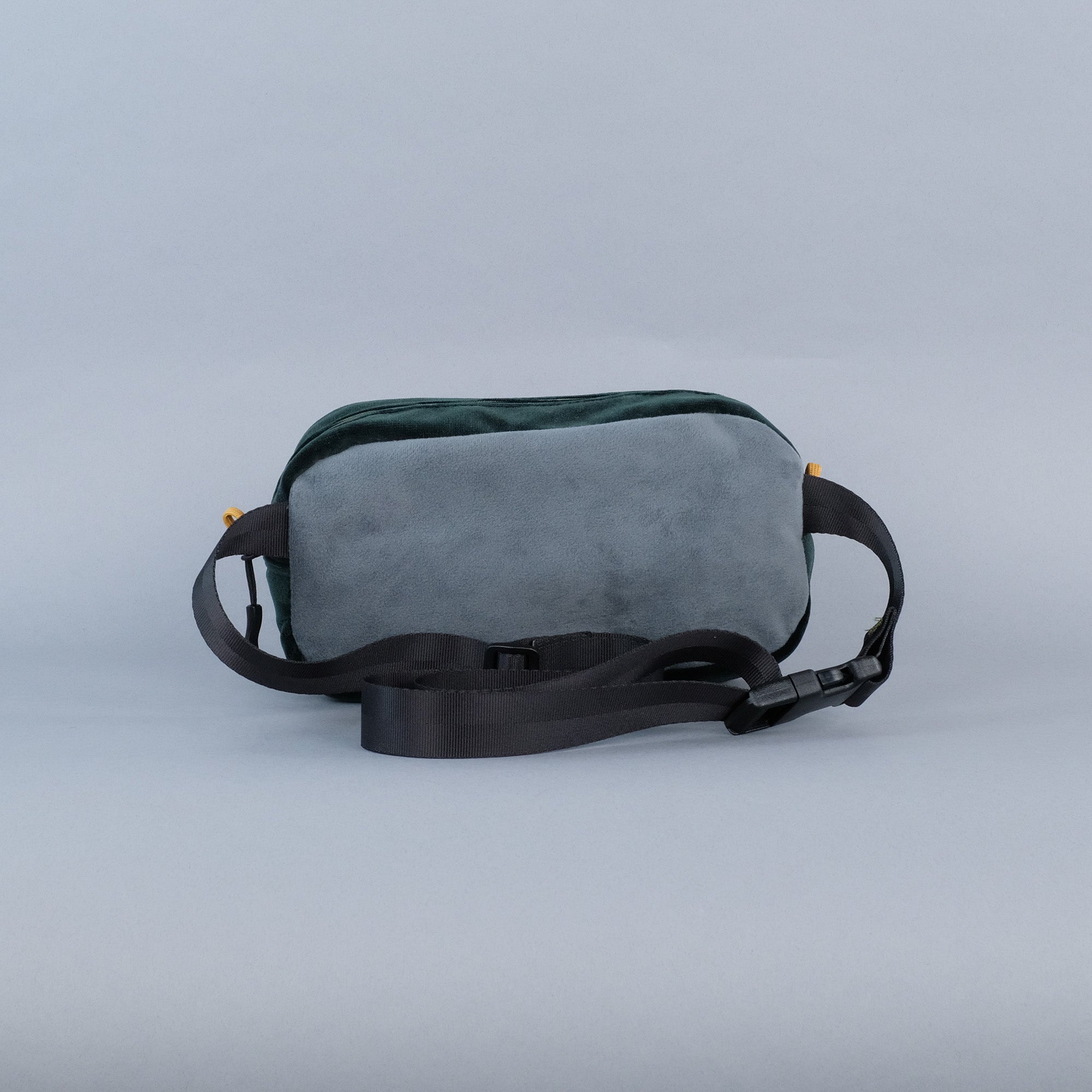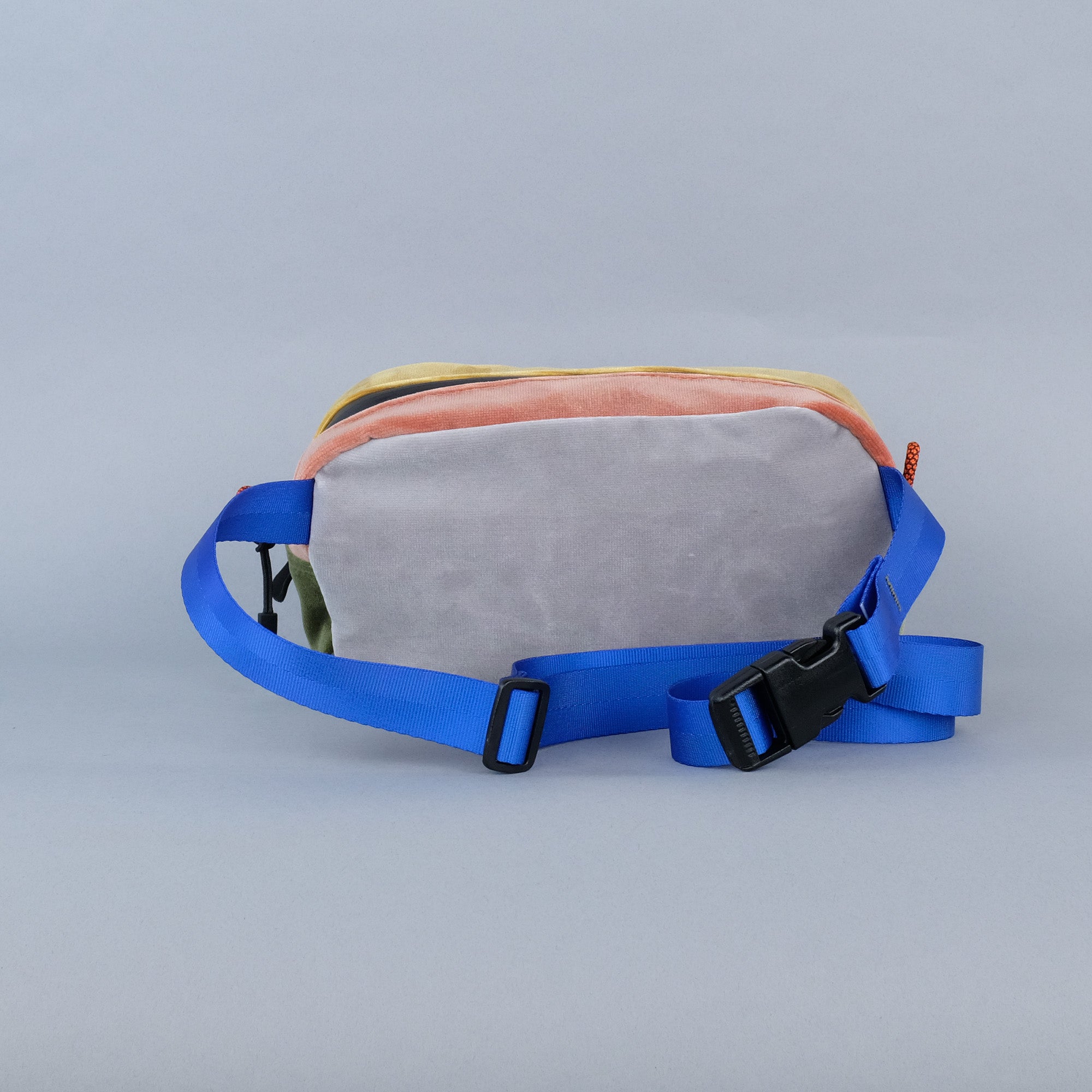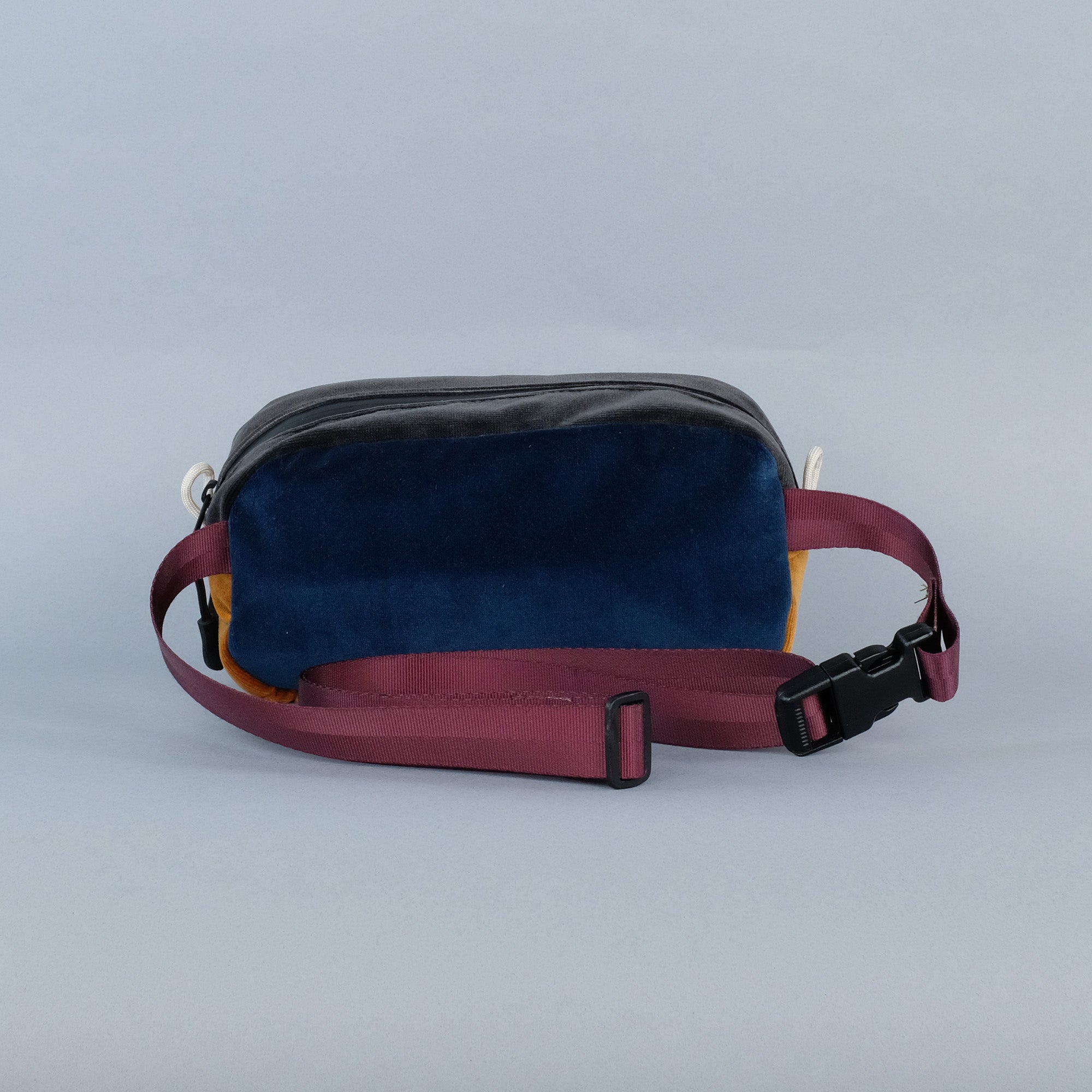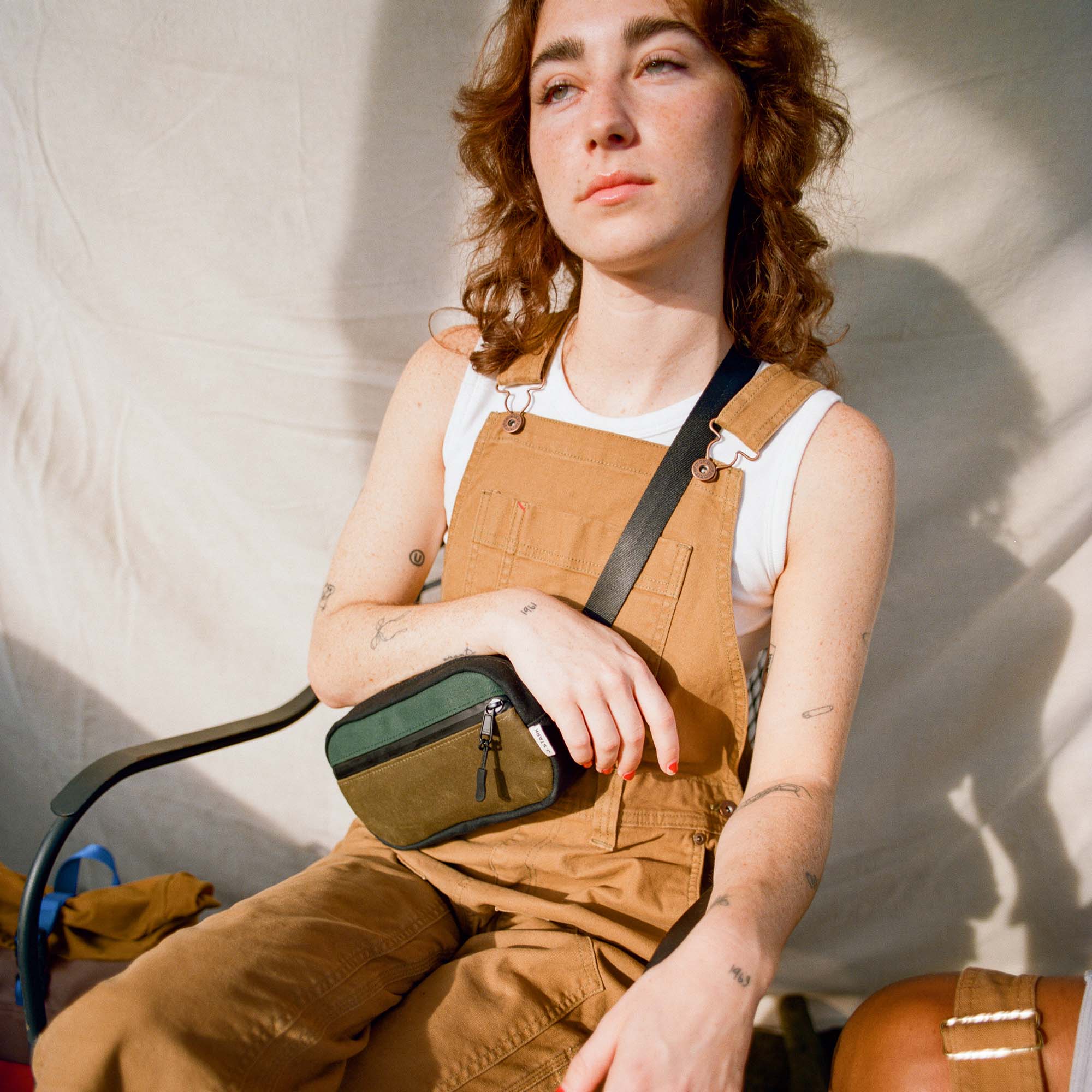 Oxford Crossbody Pack From the Velvet Pile
---
We've been considering a From The Pile collection for years. Every time we pop our heads into the back room, our Scrap Pile would call to us. "Use me up!" It would say. "Make me into something fun." Okay, Scrap Pile. We're finally listening.
Harkening to Mystery Boxes, Grab Bags, and End of Day shirts from brands we love, this is our way to stretch our sustainability practices just a little further. What you're getting is a gamble. Because you won't know what it looks like til it's in your hands. In that sense, this isn't the bag for you if you like to be in complete control. It IS the bag for you if you like taking chances. If you like all the colors. If you can't make up your mind what colors to pick. If you love a screaming good deal on a beautiful, well-made bag that maybe has A LOT going on. Or even very little.
When you purchase a From The Pile bag, you are guaranteed a brand new, fully-functional Oxford made from leftover pieces of fabric we'd rather not have end up in a landfill. But that's the only guarantee we make. You may end up with twenty differently colored panels on your bag. You may end up with a black bag with, like, one hot pink panel. Like we said, it's a gamble.
*Unlike the other From The Pile Oxfords the velvet line is from a very limited supply of supply of materials, as a result color choices are even more limited. Any specific requests will be considered, but may not be able to be accommodated. 

*All From The Pile bags are 1/1, FINAL SALE and any photos are not a guarantee of what your bag will look like. 
Features
Adjustable nylon strap
Wearable around waist or crossbody
Zippered main compartment (14" opening)
1 Exterior pocket (8.5" x 3")
1 Interior sleeve pocket (8.5" x 4")
HHH Waterproof zipper
Woven label