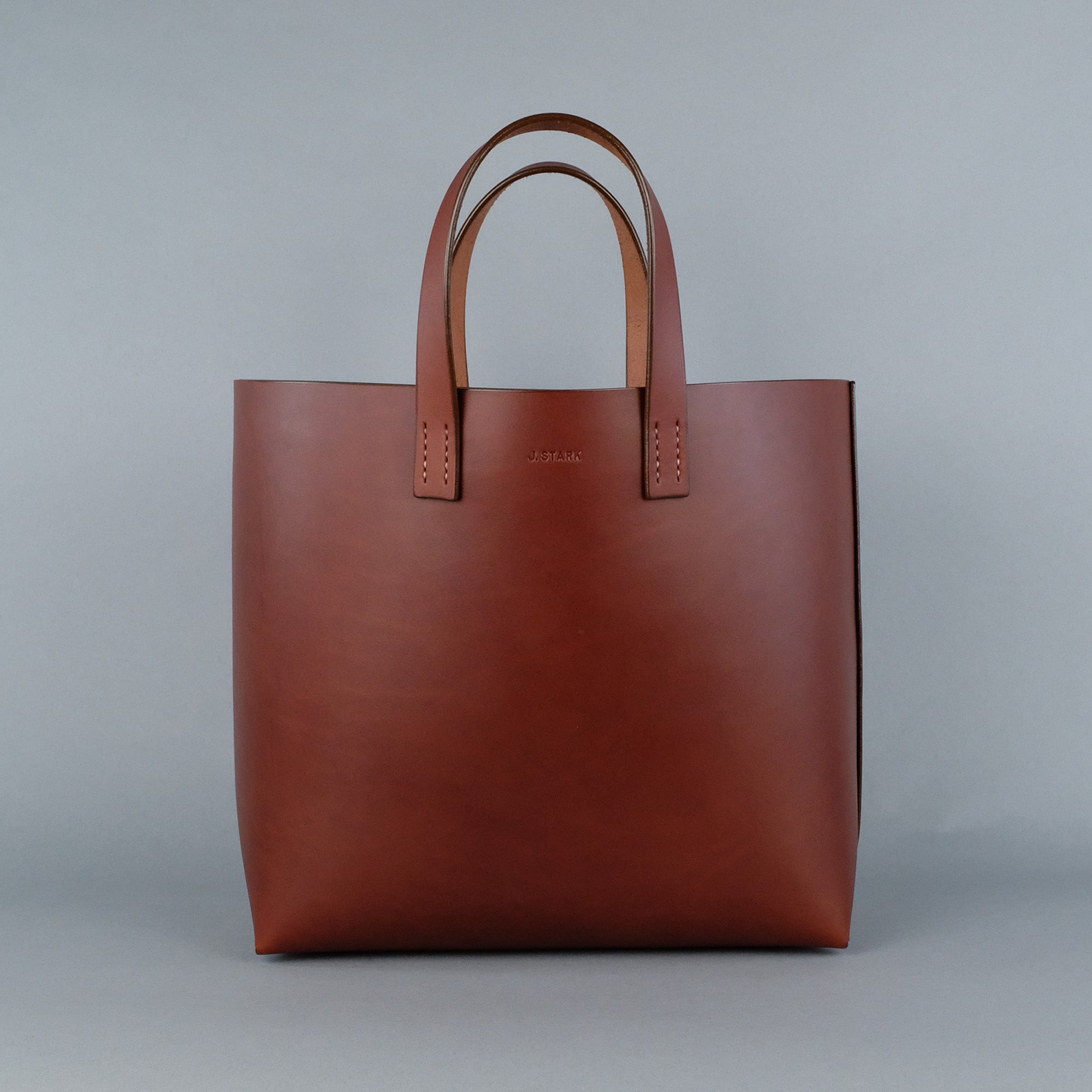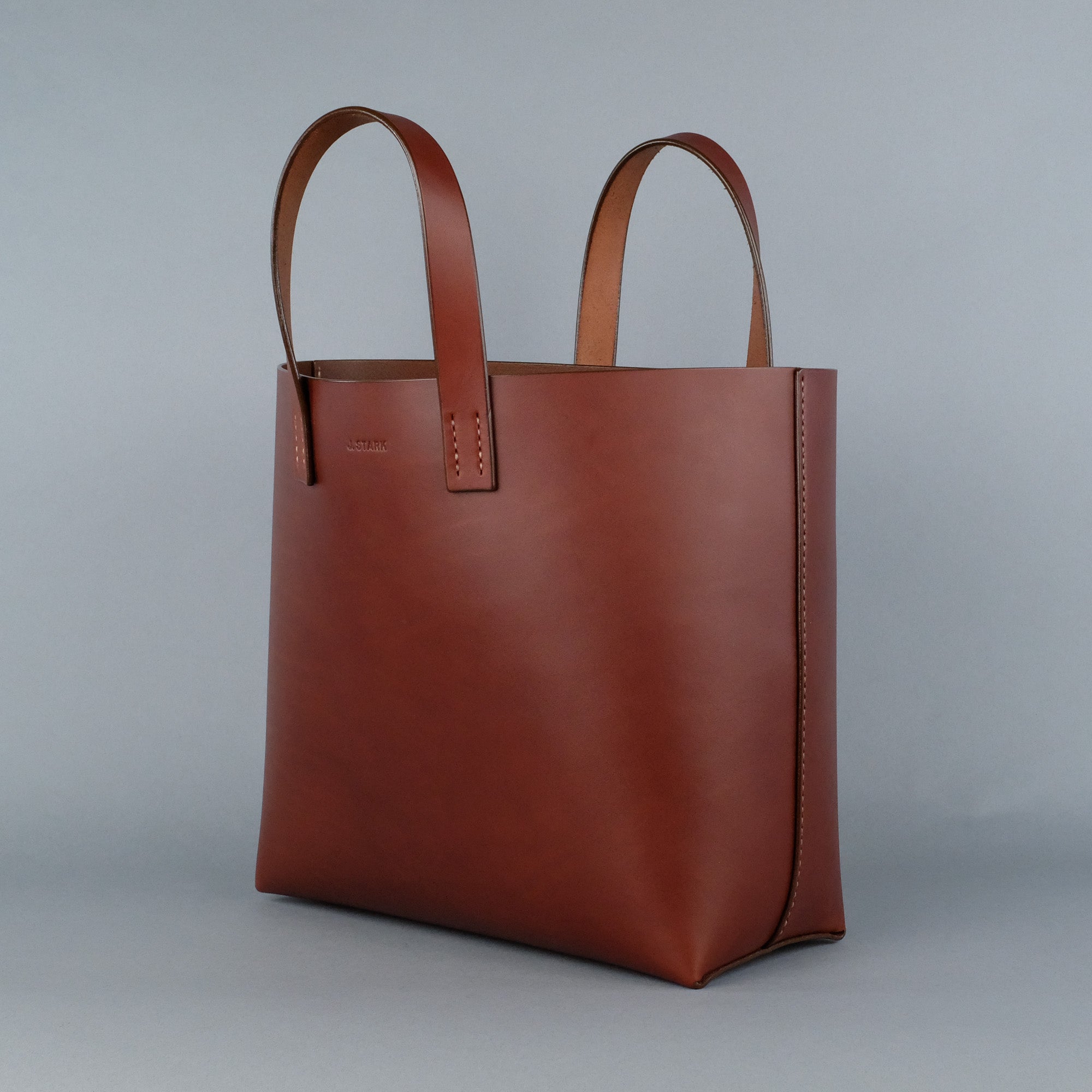 Penrose Tote Bag
---
Drawing inspiration from our Woodbine tote (which, seriously, everyone on the staff uses) we present this luxurious leather beauty.
And oh wow. This one is a real marvel. A simple, open tote that's about as tall as it is wide, the Penrose will squire around exactly the things you need, and make them easy to find once you get there. And with one interior patch pocket, you can make the extra important stuff even easier to locate.
The short handles make this tote a swingable joy to carry and not too long that it hits the ground when you go.
***This bag has a lead time of at least 4 weeks. We will do our absolute best to get these out the door as quickly as possible, but due to circumstances outside of our control, some leather items may not be in stock for holiday delivery. If you have any questions please don't hesitate to call us at 843-813-0433 or email us at info@starkmade.com***
Features
Wickett & Craig veg-tan bridle leather
Saddle stitched by hand
Interior keys / wallet pocket (8" x 5.5")
Belt-weight handles
Single piece construction