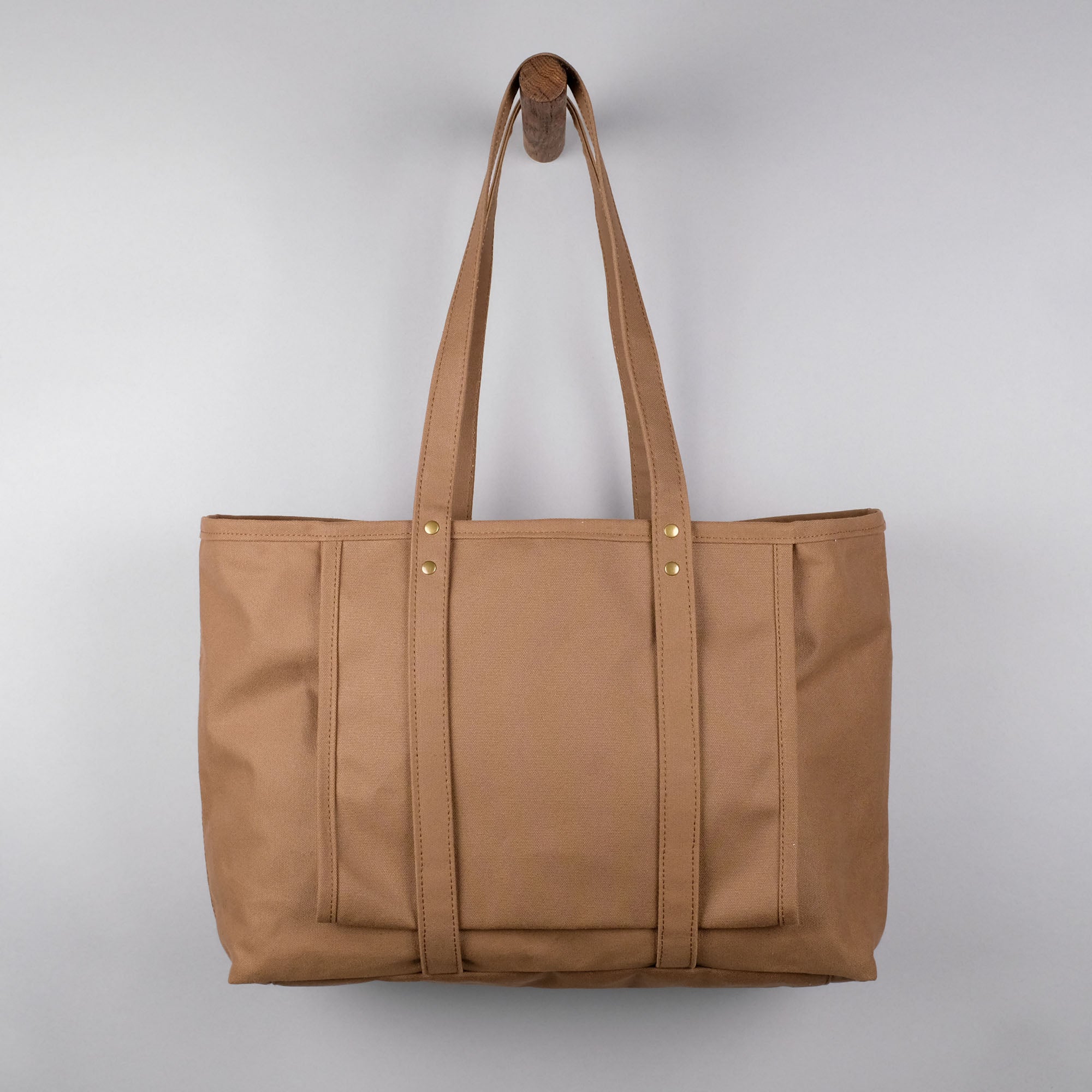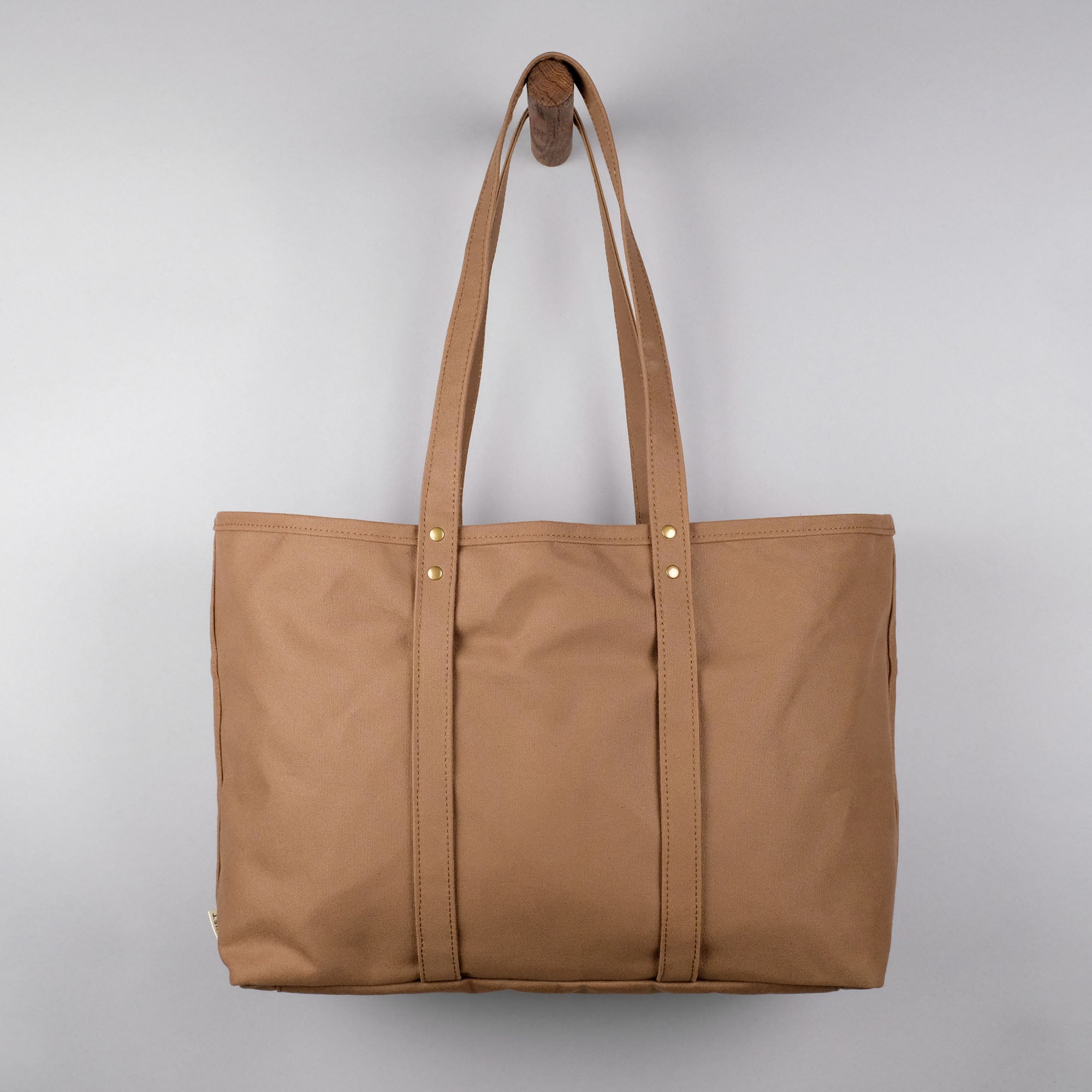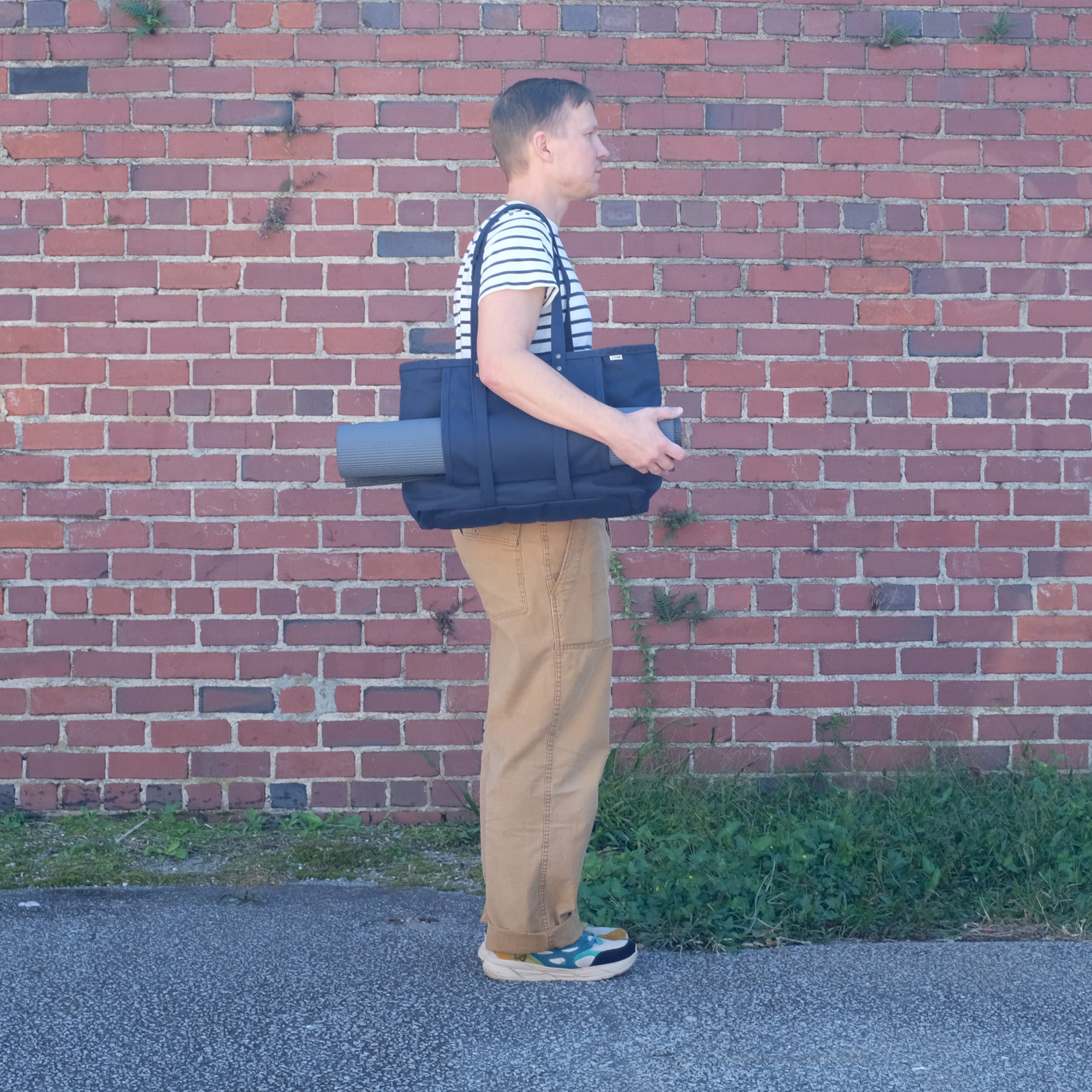 Beachwood Yoga Tote Bag
---
The Beachwood tote was designed organically from everyday observations on our sunny corner in Charleston, South Carolina. Folks would shuffle by our windows on their way to yoga, bogged down with an overloaded purse or backpack on one shoulder, yoga mat under the opposite arm. In wondering how we could assist in solving this issue, the Beachwood was born.
A wider profile with a lower center of gravity than our other totes, the Beachwood offers easier access to all the things you'll carry. But the easiest access comes in the addition of a simple sleeve on the front of the tote for sliding in your yoga mat, beach towel, umbrella, or even a couple baguettes!
Finished off with one interior pocket, and stowaway straps on the front and back of the bag, not only will you be able to take this tote anywhere, you can fill it with everything you'll need.
Features
Sleeve for yoga mat, beach towel, or umbrella
3 interior pockets (6" x 8")
Thick folded handles (12" drop)
Front and back stowaway straps
Double-stitched construction
Reinforced bottom
Woven label