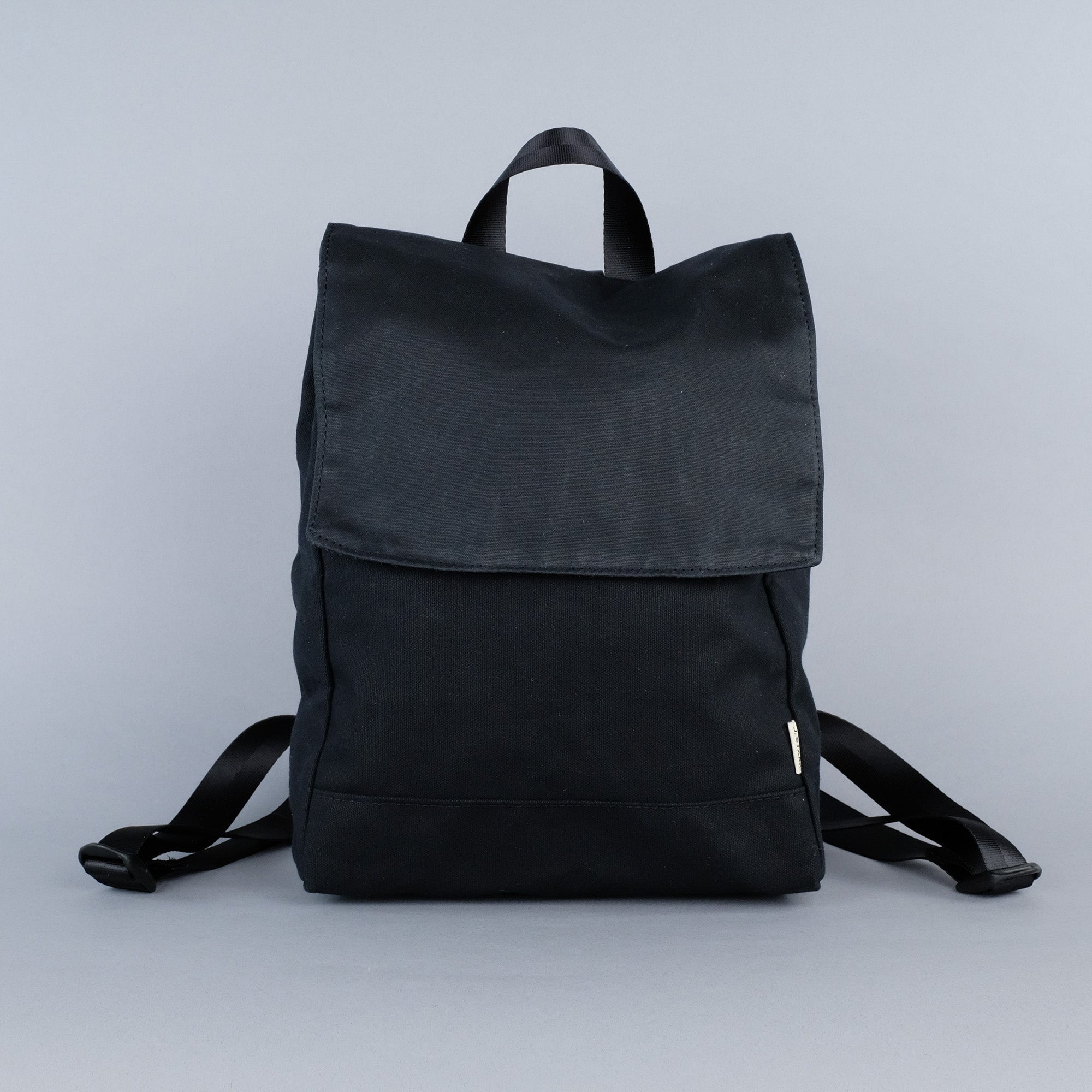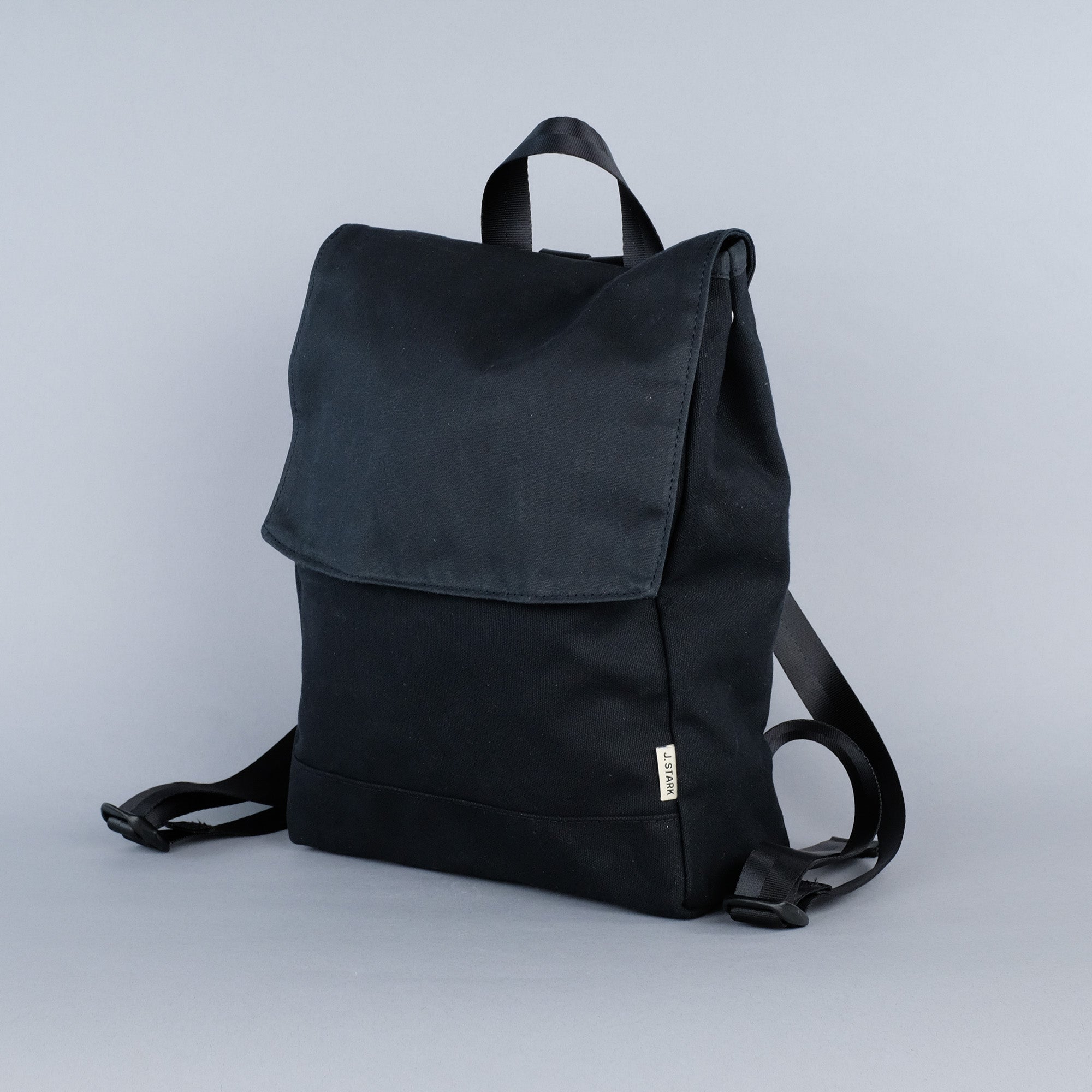 Bristol Backpack
---
It's going to remind you--just a little--of the tiny backpacks from your youth. The ones you maybe pined after while you sat at a table in the mall food court and a gaggle of cool kids walked past wearing them.
But honestly, it's also so much more. Because it's small, yes. But it's mighty. With such a sleek, slim profile, you'd never guess it could hold your 13" laptop. Or 4 cans of water. Or just your sunglasses and wallet.
Three interior pockets will hide your important stuff, and one exterior, back pocket is perfectly placed to stow something quickly if you're on the go. For day travel, for work, for wading through festival crowds, this bag is built to make you happy.
Features
Main flap topped with waxed canvas
Adjustable nylon straps
Two hidden gusset snaps to secure or expand the opening
1 exterior pocket along back for quick access (9.5" x 7.5")
1 interior large pocket (9.5" x 8.5")
2 interior small split pockets (4.5" x 7")
Woven label