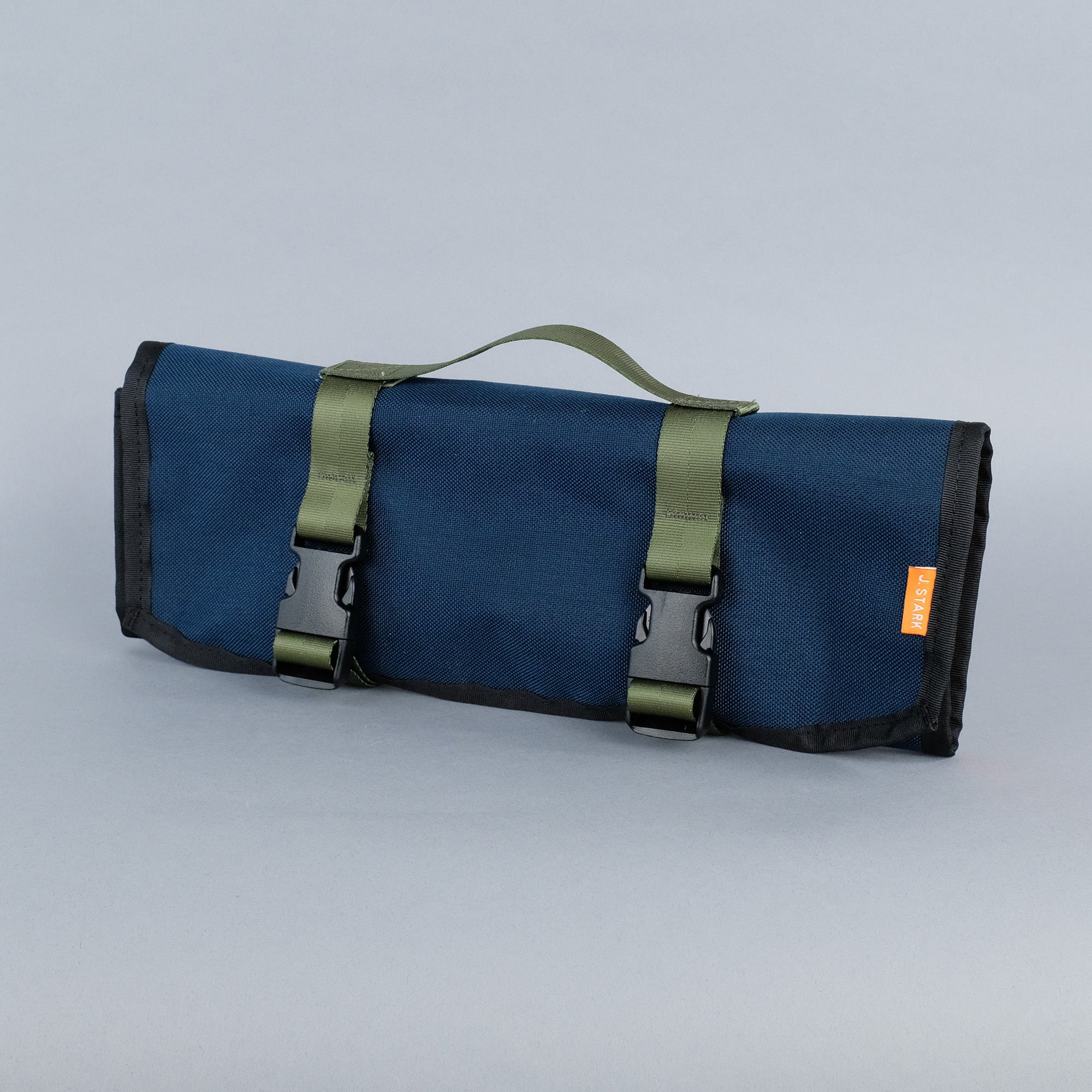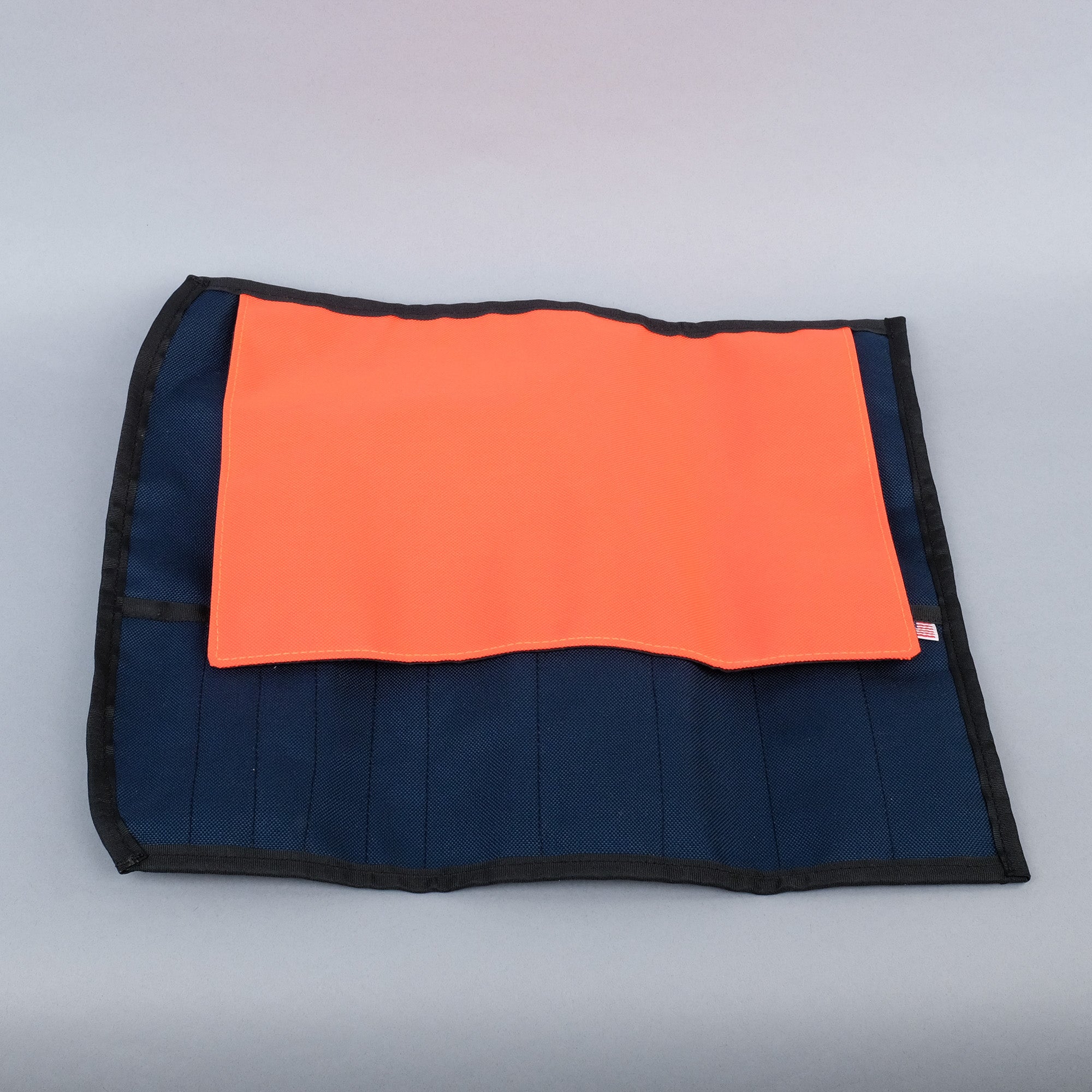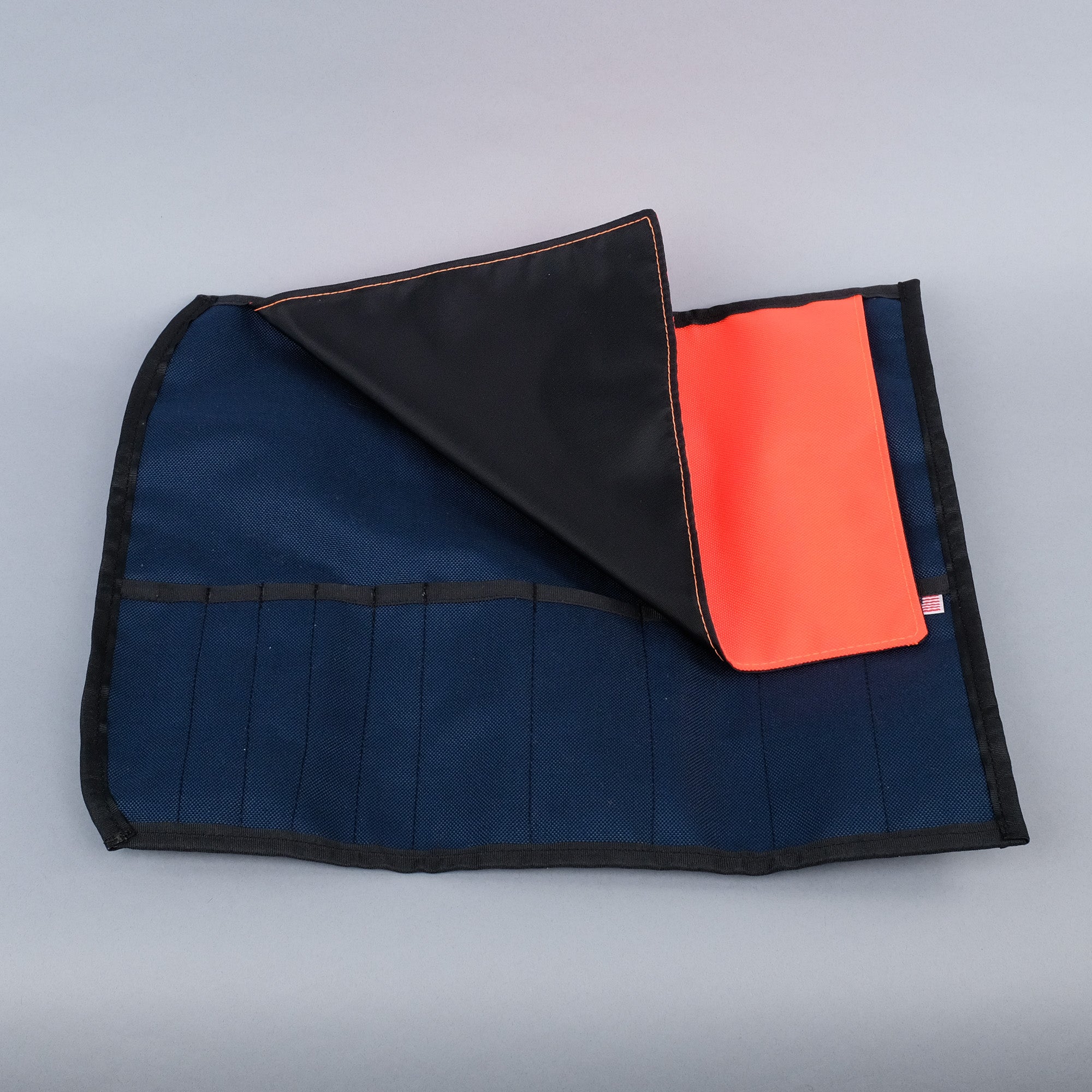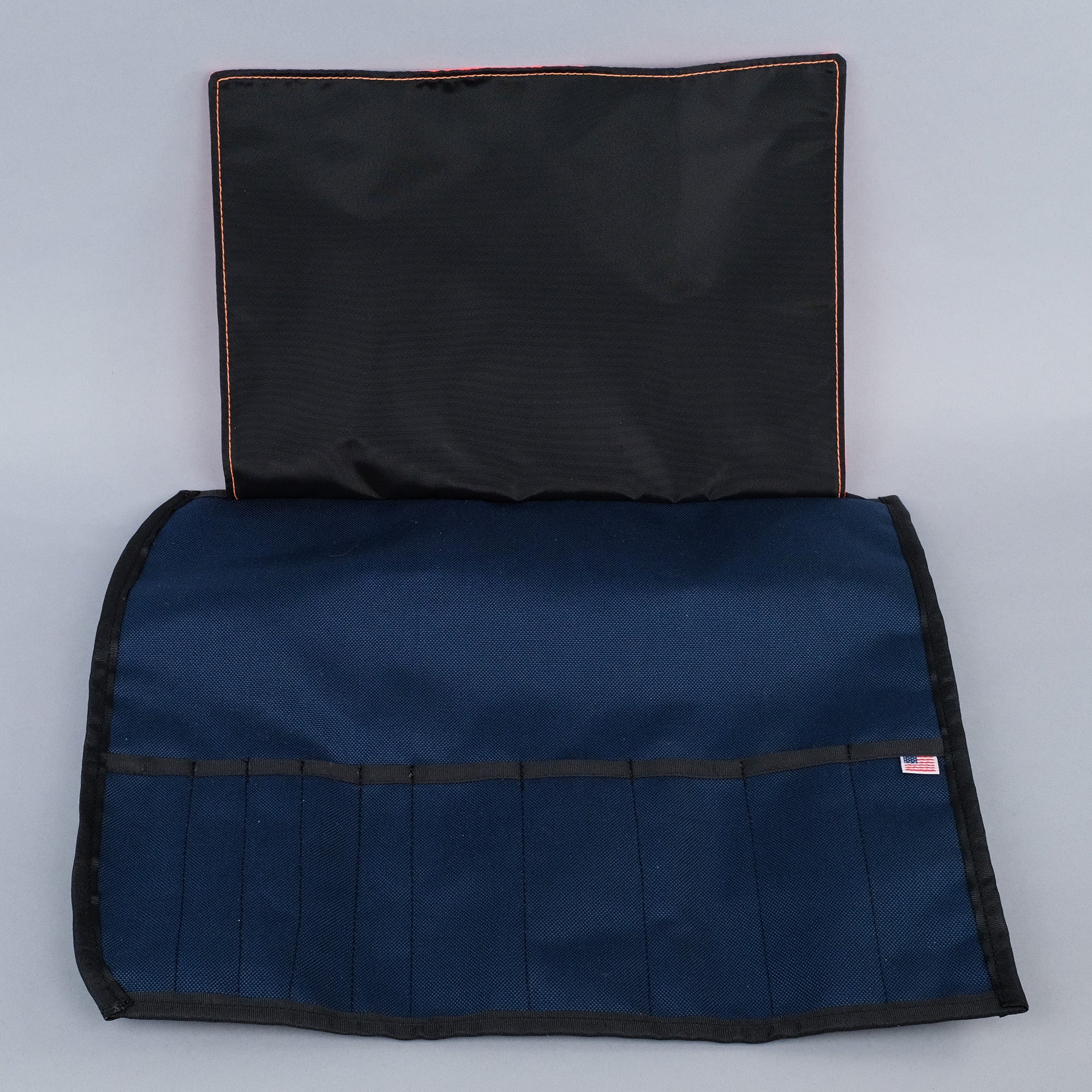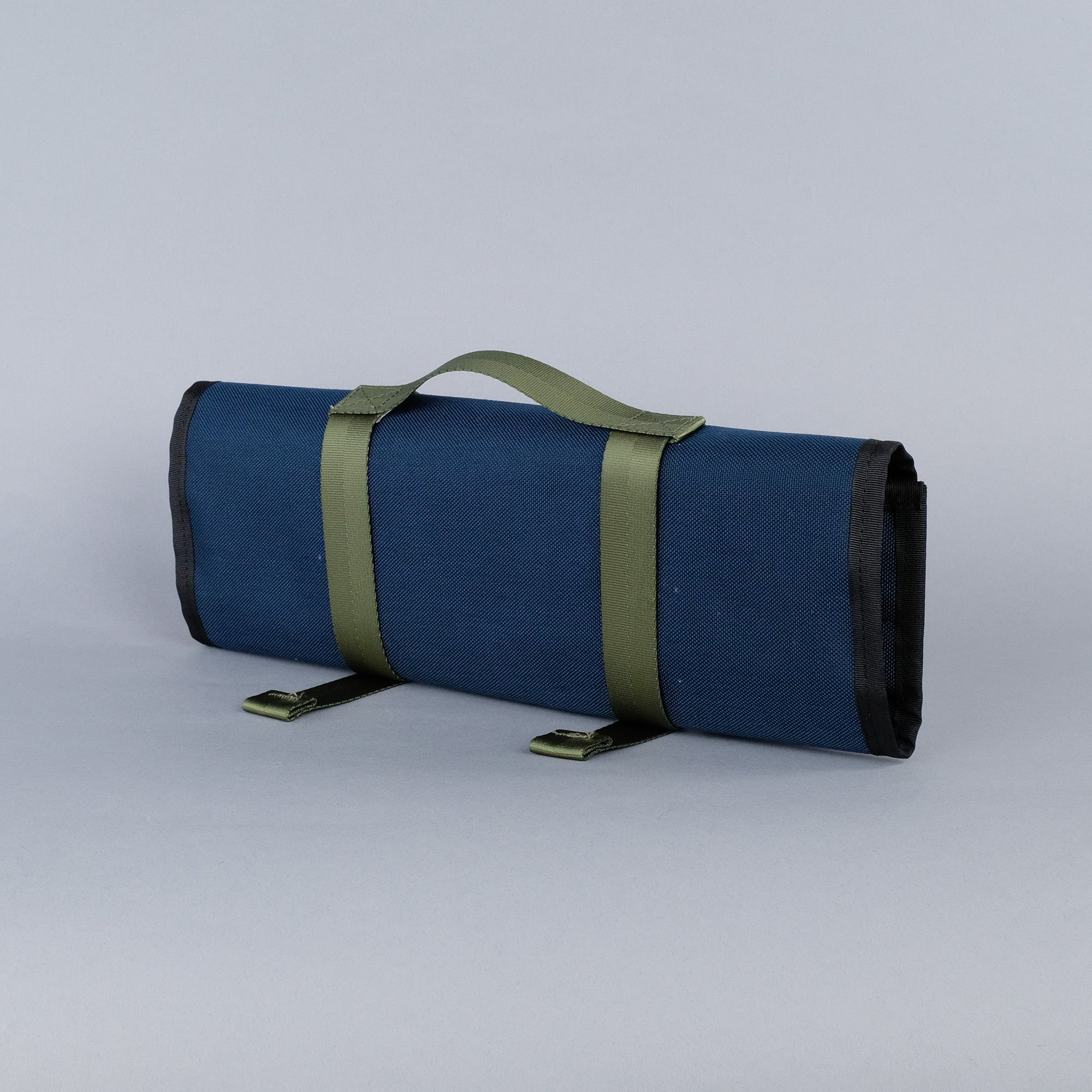 Weekender Tool Kit
---
If you're headed out on a mini-vacay or day trip and you need a handful of knives or tools, this is the kit for you. With four 2" slots and four 1" ones, you'll have enough space for exactly what you need without having to bring your whole kit.

We crafted this kit with extra sturdy Cordura inside and out, so it's meant to take the knocks and dings of kitchen life and still look great on the other side.

Designed with the help of Mark Bolchoz, Culinary Director of Italian Concepts for the Indigo Road Hospitality Group, the Weekender was thoughtfully crafted with traveling chefs in mind. That being said, it'll make just as perfect a holder for your paint brushes, pens, knitting needles, or the like.
Need something a little larger? Check out our Extended Stay Tool Kit
Features
8 Slots
Adjustable heavy-duty strap
Water Resistant
Woven label